"Quality From the Ground Up!"
Success with a new lawn starts with the right prep work. Our crews will add soil where problems with the grade exist, so that everything flows away from your home. We look at the contents of the soil and will usually rototill additional soil and nutrients into the land to support proper germination and drainage.
Whether you prefer sod or seed, our experienced and knowledgeable staff can provide you with a lawn that will be the envy of everyone that passes by. Landscape MDs can install new lawns, or simply touch up problem areas around your lawn. Our staff as well as our installers are always available to answer questions and assist you with caring for your newly installed lawn.
We also offer additional services for your lawn. Whether if you want help mowing it, need to know the proper fertilizer for your lawn, or need help with both spring and fall clean up, we can help with it.
Mowing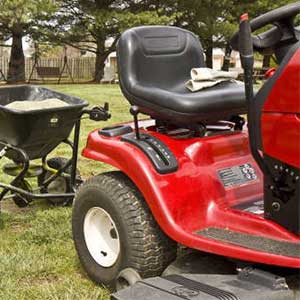 Here at Landscape MDs, we provide mowing and maintenance services better than anyone in the business.
Each time we arrive at a property we look at the entire property not just cutting the grass. Our crews are trained to mow the lawn in different directions each time they mow. Every week we trim around the concrete, sidewalks, curbs, landscape beds, trees, and light poles and then finish the service with a complete blow off of all patios, walkways and driveways.
This service ensures that your property is maintained as well and generally better than the homeowner could themselves. Whether you need your lawn maintained all season or for just a few weeks we are ready to help.
Contact us today for a free estimate on your properties lawn and landscape maintenance needs.
Fertilizing & Weed Control
Proper fertilization and weed control is a science that we here at Landscape MDs have taken the time to study and learn. Each of our technicians is certified to apply chemicals and trained to use the right product for the right application.
Generally we offer two packages of chemical services. In addition to the listings below we do offer additional services on an as need basis such as Grub control and Landscape bed weed spray for an affordable additional charge.
6 Step program includes:
Pre-emergent / Crabgrass fertilizer in early spring
Early season weed spray
Early summer fertilization
Mid-summer fertilization
Late summer weed spray
Late season winterizer fertilizer
4 Step program includes:
Pre-emergent / Crabgrass fertilizer in early spring
Early season weed spray
Early summer fertilization
Late summer weed spray
Contact us today for a free lawn analysis and estimate based on your lawns needs.
Spring and Fall Cleanup
Spring Clean-up
After a long harsh winter in Wisconsin lawns require special attention and care to get them ready for the spring season. Landscape MDs offers one of the most thorough spring cleanups you'll ever have done on your lawn. Our crews first walk the property and remove any large sticks, or garbage that has accumulated over the winter. Unless you request not to we then de-thatch your lawn and comb through your entire property with high powered blowers and lawn mowers to collect and haul away the lawn debris.
Fall Clean-up
A typical fall clean up with Landscape MDs consists of removing leaves and debris from the lawn and other maintained areas around the property. Cutting back all perennials and a final mowing is recommended to reduce the height of the grass to a "winter" length. Leaves and debris are then hauled away for disposal. Generally a proper cleanup in fall will reduce the expense in spring for getting the lawn back to its "summer" condition.